Maroje Brčić (CRO)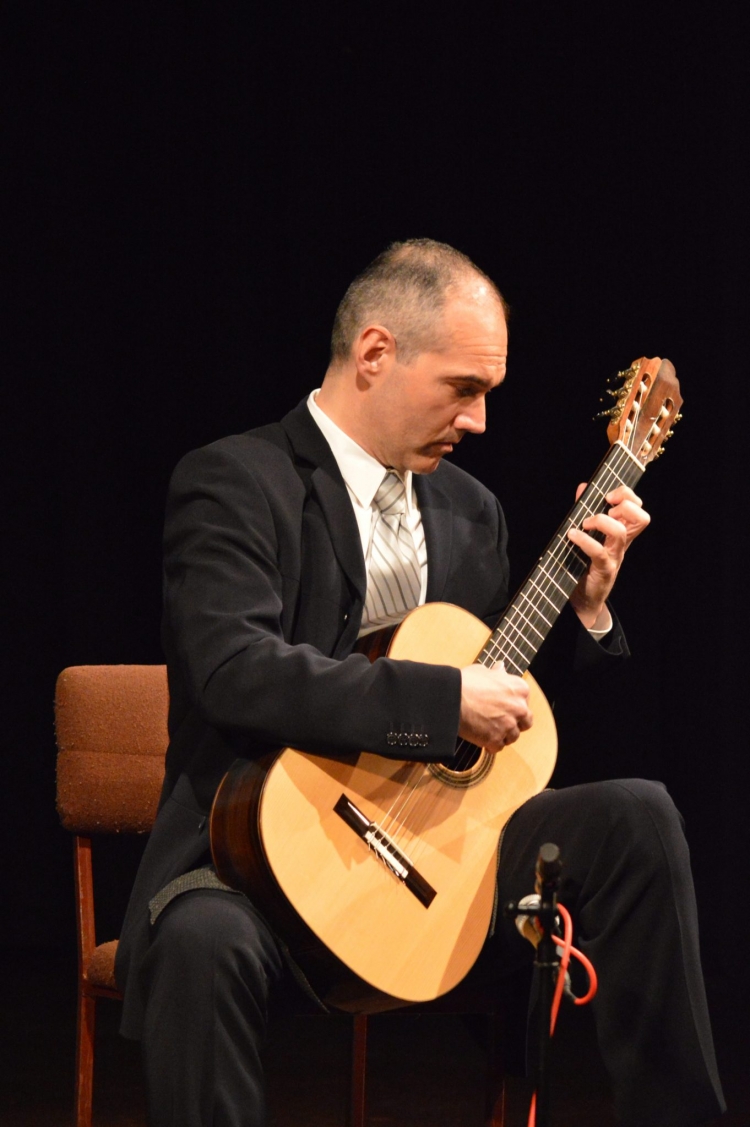 Maroje Brčić was born in Dubrovnik, Croatia, where he lives today. He began studying the guitar at the age of seven, his first teacher being his father, Stefanin Brčić. He finished secondary music school in the class of István Römer, and he graduated from the Music Academy of the University of Zagreb in the class of Darko Petrinjak. He teaches the guitar at the Arts Academy of the University of Split, often serves on judging panels at competitions, and holds professional lectures and seminars.

His pupils and students have won close to one hundred first prizes at national and international competitions. Brčić has performed on concert stages for almost thirty years as a soloist, as a member of various chamber ensembles, and as a soloist with orchestral accompaniment (the Croatian Radio-Television Orchestra, the Dubrovnik Symphony Orchestra, the Varaždin Chamber Orchestra, the Zagreb Soloists, the Mostar Chamber Orchestra, the Sarajevo Philharmonic, the Temisoara Filharmonic, the Orchestra of the Macedonian National Opera, and the Gnessin Virtuosos of Moscow). He has performed abroad in Europe, Asia, and North America. He has encouraged numerous composers to write for the guitar, including Željko Brkanović, Nikša Njirić, Ivo Josipović, Berislav Šipuš, Philip Bracanin, Goran Listeš, Anđelko Klobučar, and Zoran Juranić. He has received the Rector's Prize of the University of Zagreb, the Milko Trnin Award (with the Dubrovnik guitar trio) and is a two-time winner of the Orlando Prize (in 2009 with Zoran Dukić and in 2017 with a guitar quartet consisting of Zoran Dukić, Petrit Çeku, Tvrtko Sarić, and Maroje Brčić).

He has published a book discussing themes in the field of interpretation and guitar playing technique and he has recorded six CDs for record labels in Croatia and Austria.